After you've taken the time and effort to choose the perfect wood flooring, the next feasible step is a professional flooring installation to complete the flooring project flawlessly. Some homeowners attempt to bypass this incredibly important service in order to save on the overall flooring budget, but we advise against it. A professional installation offers so much more than face value, even extending the life of your floors, when done correctly. It should never be dismissed or discounted. Let's discuss that a bit more…
Most of today's hardwood flooring requires specialized tools for the perfect installation. Cutting, molding, spacing, sanding, staining and finishing takes a great deal of experience & expertise. With all that can go wrong, the bottom line is that it makes more sense to procure a professional team of installers like Paramount Flooring. Don't risk installation mistakes and the overages in your budget that are inevitable when hiring an amateur, or doing the installation yourself.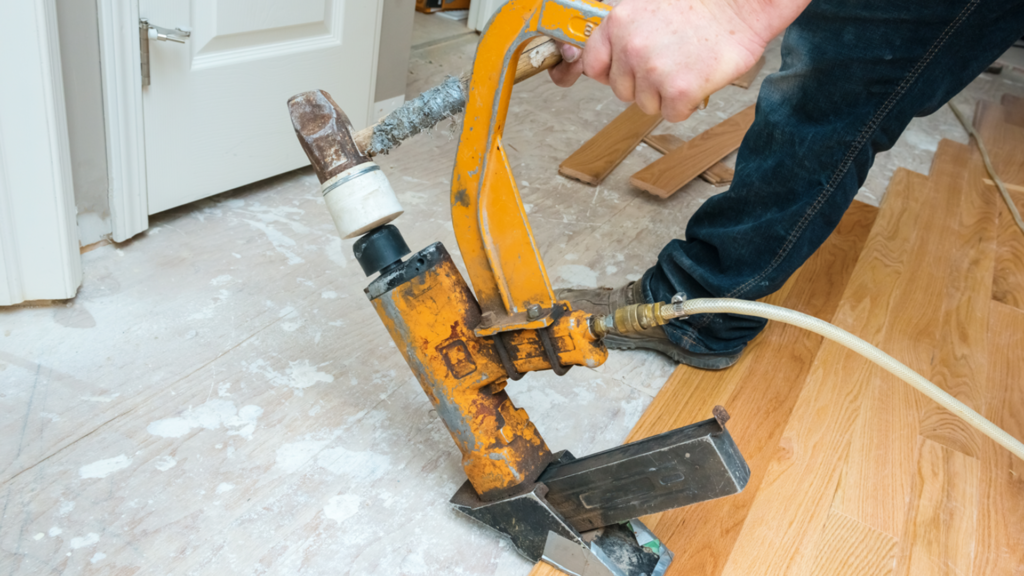 Professional installation also ensures that your flooring will not suffer from a voided warranty if at some point a problem occurs. That problem could have no relation to the DIY installation you attempted, but the fact that you installed the flooring yourself, to many manufacturers, causes them to refuse to honor their warranty. 
When it comes to hardwood floor installation, trust the professionals at Paramount Flooring. With our expert team on the job, you can look forward to a long-term relationship for aftercare that may be necessary as your floors age. From professional damage repairs, to refinishing, recoating, restoration services and more, we will always be available should you need help in caring for your floors in the future.